Episodes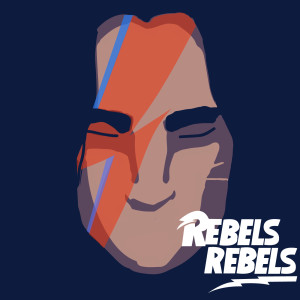 Friday Jan 07, 2022
Friday Jan 07, 2022
Join two Star Wars podcasters as they seek out new life and new civilizations. To boldly go where no Star Wars fans have gone before!
Peter is a lifelong Star Trek fan, and Mike is not familiar with Star Trek at all. In this limited series, Peter will choose class Star Trek episodes for Mike to watch, hoping to introduce him to this classic sci-fi universe.
We are reviewing the premiere of Star Trek Prodigy, the new animated series, and Lower Decks, the adult comedy series set in the TNG era. We then discuss the future of Star Trek, all the other new series and rumors, and we get Mike's verdict. Is he a Star Trek fan!?!? Tune in to find out.
You can connect with us on Instagram, Twitter, at @rebelsrebelspod, or email the show at RebelsRebelsPod@gmail.com. Subscribe on any app, or connect with us on all social media by visiting http://smarturl.it/rebelsrebels. 
Our new theme music is by Peter's band, Sore Thumb. Hear all their music and get more info at www.sorethumbband.com