Episodes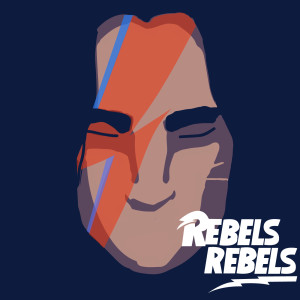 Wednesday Dec 02, 2020
Wednesday Dec 02, 2020
Ezra and Sabine steal an Imperial prototype TIE fighter but must rely on some unexpected help to escape from Thrawn.
Peter and Mike welcome Mark Eberhardt from Coruscant Nights podcast and the Night Cast Creative Network, and Andrew Armstrong III of the Dicey Cantina podcast. Both are hosts of Star Wars RPG podcasts.
We discuss the TIE Defender and how it relates to John the Baptist. We also deep dive into Loth Wolves and somehow drop our first David Bowie clip ever. 
You can follow Mark on Twitter at www.twitter.com/coruscantnight and Andrew at www.twitter.com/DiceyCantina
You can connect with us on Instagram, Twitter, or email the show at RebelsRebelsPod@gmail.com. Subscribe on any app, or connect with us on all social media by visiting http://smarturl.it/rebelsrebels. 
You can also now head over to our Big Cartel to order yourself a "Space Oddity" pin.