Episodes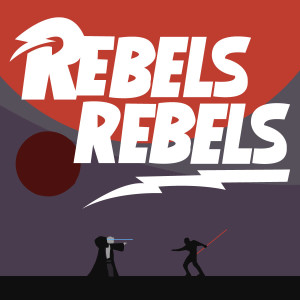 Tuesday Sep 17, 2019
Tuesday Sep 17, 2019
With the rebellion in desperate need of pilots, Sabine goes undercover as an Imperial cadet to recruit defectors -- including the confident and gifted Wedge Antilles.
You can connect with us on Instagram, Twitter, or email the show at RebelsRebelsPod@gmail.com. Subscribe on any app, or connect with us on all social media by visiting http://smarturl.it/rebelsrebels. 
You can also now head over to our Big Cartel to order yourself a "Space Oddity" pin.