Episodes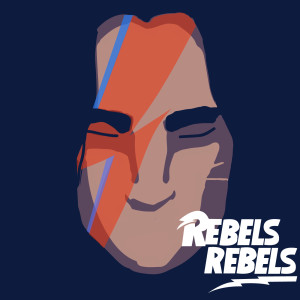 Tuesday Mar 03, 2020
Tuesday Mar 03, 2020
This is a special episode. We are celebrating one of the finest entries into the Star Wars canon, as we discuss Season 3, Episode 17 - Twin Suns. We discuss the impact of Rise of Skywalker on the story, Obi-Wan and Maul's love for each other, and we have tons of guests and calls!
This episode features interviews and calls from:
- Katie Horn from the Wampa's Lair Podcast
- Da7e Gonzales from The Storm podcast, Fighting in the War Room, Polygon, Thrillist, and more
- Johnamarie Macias from Geeky Bubble podcast and Radical Grid
- Brandon Wainerdi from Talking Bay 94
- Manny (funny guy from Twitter)
- Contest Winner Sam

This episode also features special music from Final Blast / Luke Robinson. You can hear his AWESOME Duel of the Fates cover at his Bandcamp, or check out his metal music on Facebook. Thanks Luke!


You can connect with us on Instagram, Twitter, or email the show at RebelsRebelsPod@gmail.com. Subscribe on any app, or connect with us on all social media by visiting http://smarturl.it/rebelsrebels. 
You can also now head over to our Big Cartel to order yourself a "Space Oddity" pin.