Episodes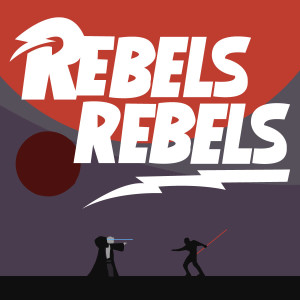 Tuesday Jan 21, 2020
Tuesday Jan 21, 2020
Hera, Zeb and Ezra are tasked with transporting a highly valuable Rebel leader away from Imperial control, but Thrawn's new TIE models prove trickier than the Ghost crew expected.
We're talking about Season 3, Episode 16 - Secret Cargo with Lindsey Romain; writer and contributing editor at Nerdist! We do a deep dive into Mon Mothma and what happened to the government after Return of the Jedi, Imperial news media, and we try and find the perfect name for the Boy Meets World podcast that Mike and Peter will do after we are done with Rebels.
You can find Lindsey Romain's writing at Nerdist.com, and follow her on Twitter at @lindseyromain.
You can connect with us on Instagram, Twitter, or email the show at RebelsRebelsPod@gmail.com. Subscribe on any app, or connect with us on all social media by visiting http://smarturl.it/rebelsrebels. 
You can also now head over to our Big Cartel to order yourself a "Space Oddity" pin.