Episodes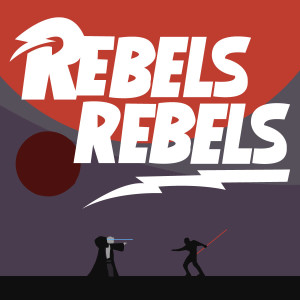 Tuesday Sep 03, 2019
Tuesday Sep 03, 2019
Ezra, having grown in power, leads a mission to break the crew's old friend Hondo Ohnaka out of prison. Meanwhile, Grand Admiral  Thrawn -- a master Imperial strategist -- has vowed to dismantle and destroy the growing rebellion.
We're back and kicking off Season 3 with a bang. We talk dark Ezra, bearded Kanan, and Thrawn!


You can connect with us on Instagram, Twitter, or email the show at RebelsRebelsPod@gmail.com. Subscribe on any app, or connect with us on all social media by visiting http://smarturl.it/rebelsrebels. 
You can also now head over to our Big Cartel to order yourself a "Space Oddity" pin.