Episodes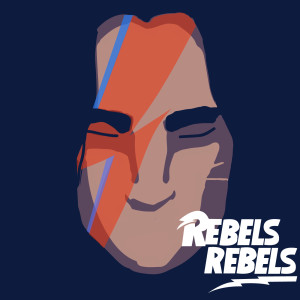 Tuesday Sep 04, 2018
Tuesday Sep 04, 2018
Ezra, Sabine, Zeb and Chopper travel to an abandoned medical station.
Today S2E5 - Always Two There Are with Ralph Attanasia. Who you will most likely know from TLC's Cake Boss. We discuss how awkward the Rule of Two can get, Willie Nelson's birthday party, and we learn new words!
Ralph is the head sculptor at Carlo's Bakery, a huge Star Wars fan, and hosts Sculpting with Ralph Attanasia on the Cake House YouTube channel. He's also a former carnaval barker, sword swallower, and fire eater. 
You can connect with us on Instagram, Twitter, or email the show at RebelsRebelsPod@gmail.com. Leave us a review on iTunes and tell us your personal Star Wars grading scale. We'll read it on a bonus episode!