Episodes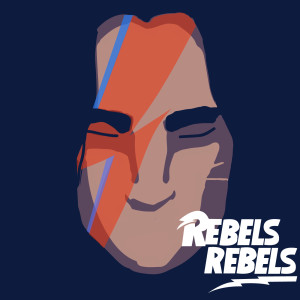 Friday Feb 01, 2019
Friday Feb 01, 2019
EXECUTE ORDER 66!!! Welcome to the 66th episode of Rebels Rebels:
The rebels finally locate a potential site for a secret base, but find their new home is not as isolated as originally believed…
Peter and Mike are joined by host of The Sith List, Iraj Dowlatshahi to chat about S2E20 - The Mystery of Chopper Base. We discuss Zeb's man-cave (a lot), discuss a cryptic quote from Dave Filoni, and ask the question - are these rock spiders actually just really friendly?
Important note: We had some technical issues with Mike's audio quality. We apologize and hope you enjoy the episode regardless.
You can connect with us on Instagram, Twitter, or email the show at RebelsRebelsPod@gmail.com. For a limited time, if you leave us an iTunes review, we will randomly select one reviewer to podcast with us on a bonus episode! You pick the topic. 
You can also now head over to our Big Cartel to order yourself a "Space Oddity" pin.