Episodes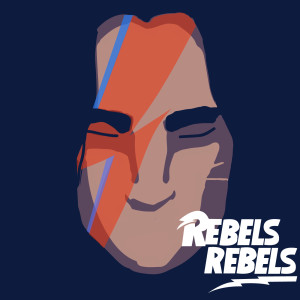 Monday Feb 12, 2018
Monday Feb 12, 2018
Kanan continues to train Ezra in the ways of the Force, but both become frustrated with each other and their new roles. Meanwhile, an underground transmission reveals that a Jedi Master, long thought dead, is alive and in Imperial custody.
On this episode: We're discussing S1E4 - Rise of the Old Masters with the Wookiee Gunner herself, Johnamarie Macias. She is also the host of host of Rebels Chat, Galactic Fashion, Team Kanan, and Star Scavengers. We meet a new foe, talk about playing with lightsabers in college, and the deeper meaning of Kanan's hesitation to teach Ezra. At the end of the episode, we take an in-depth look at what happened after Order 66 and do a deep dive into Kanan's former master Depa Billaba.
You can connect with us on Instagram, Twitter, or Facebook, or email the show at RebelsRebelsPod@gmail.com. Leave us a review on iTunes and tell us your personal Star Wars grading scale. We'll read it on a bonus episode!