Episodes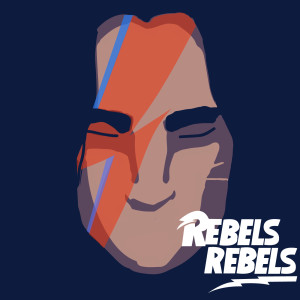 Wednesday Feb 07, 2018
Wednesday Feb 07, 2018
Low on food and fuel, the Ghost crew agrees to steal an Imperial weapons shipment for crime lord Cikatro Vizago. During the mission, they encounter a familiar droid duo -- and find that the weapons in question are more deadly than they'd realized.
On this episode: We're discussing S1E2 - Droids in Distress with comedian and host of the podcast Science Friction, Asterios Kokkinos. We notice there is a lot of genocide in this "kids" cartoon, we meet some old friends, and a pizza burns. At the end of the episode, we take an in-depth look at C-3P0 & R2-D2 and do a deep dive into Zeb. 
You can connect with us on Instagram, Twitter, or Facebook, or email the show at RebelsRebelsPod@gmail.com. Leave us a review on iTunes and tell us your personal Star Wars grading scale. We'll read it on a bonus episode!