Episodes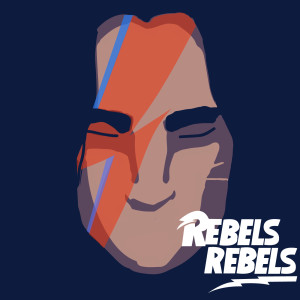 Thursday Mar 28, 2019
Thursday Mar 28, 2019
A kyber crystal, simply known as a kyber, also called a lightsaber crystal, the living crystal and known in ancient times as a kaiburr crystal, were rare, Force-attuned crystals that grew in nature and were found on scattered planets across the galaxy. Hondo Ohnaka was a male Weequay pirate who led the Ohnaka Gang on the Outer Rim world of Florrum during the Clone Wars. 
For this special deep dive, we not only invite our new friend Sam on the pod, but she does all the work for us! Sam won our iTunes review contest, and this is a really a strong podcast debut. If you're into either of the topics, you'll be happy you tuned in. 
We also discuss our hiatus plans, and announce a NEW SHOW!
You can check Sam out on Twitter at @samwowx 
You can connect with us on Instagram, Twitter, or email the show at RebelsRebelsPod@gmail.com. You can also now head over to our Big Cartel to order yourself a "Space Oddity" pin.