Episodes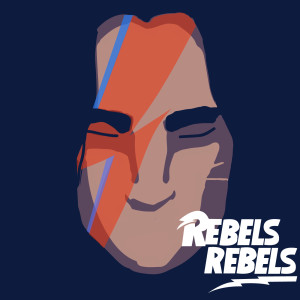 Thursday Feb 14, 2019
Thursday Feb 14, 2019
Ezra, Kanan, and Ahsoka arrive at Malachor, a seemingly dead world and home to an ancient Sith Temple, but they are not alone. Paths cross, destinies change, and fates are fulfilled.
Buckle in for one of the best episodes of Star Wars Rebels. This one is long because it's packed full of lore, history, and theory. We discuss how to interpret Ahsoka's fate, her ties to The Daughter, and her showdown with Vader. We also go over the theory that Malachor might be the site of the Jedi's greatest shame, we discuss who the mysterious "Presence" could be, and discuss the endgames of both Maul and Yoda. This is a fun one, hold onto your butts!
You can connect with us on Instagram, Twitter, or email the show at RebelsRebelsPod@gmail.com. For a limited time, if you leave us an iTunes review, we will randomly select one reviewer to podcast with us on a bonus episode! You pick the topic. 
You can also now head over to our Big Cartel to order yourself a "Space Oddity" pin.