Episodes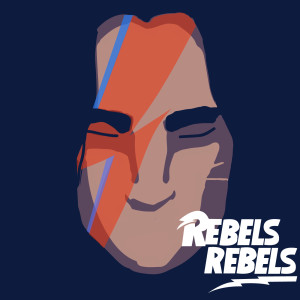 Wednesday Apr 08, 2020
Wednesday Apr 08, 2020
We're trying to put some effort into fun bonus content while we are all in quarantine, so this is an experiment. We recorded a commentary track for Star Wars Episode 1: The Phantom Menace featuring Crystal Beth and John Robert from Keep Calm and Game On, Chris Sanchez from our Bonus D&D episodes, and a special appearance of Mike's son Elliot!

Instructions:
1) Load The Phantom Menace and press pause as soon as it loads. We used the Disney+ cut, but it should line up pretty well with any cut of the movie.
2) Grab your headphones and load our podcast in one ear while you watch the movie. 
3) At 3:33 in the podcast, we do a countdown and all press play on the movie together.
4) Enjoy our commentary - like a director's commentary on a DVD!

*Warning: at  6:45 in the podcast, we do a quick pause to re-sync with another countdown* this is our first time, so apologies for the small hiccup.


Let us know if you enjoyed it. We're experimenting with putting out some new content.

Connect and subscribe at http://smarturl.it/rebelsrebels, follow us on Instagram, Twitter, or email the show at RebelsRebelsPod@gmail.com.