Episodes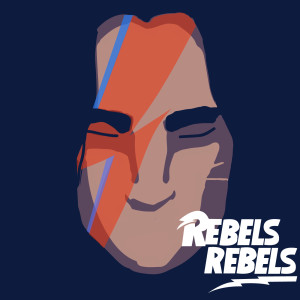 Wednesday Nov 21, 2018
Wednesday Nov 21, 2018
Mike and I are snoked to chat with our favorite Star Wars author Claudia Gray! We talk about representation, writing Princess Leia, working with LucasFilm to create the character of Holdo, and more. 
Claudia Gray is the pseudonym of New Orleans-based writer Amy Vincent, the author of the New York Times bestselling Evernight series. She has worked as a lawyer, a journalist, a disc jockey, and an extremely poor waitress. She has written some of our favorite Star Wars books including  Lost Stars, Bloodline, Leia: Princess of Alderaan, and the upcoming Master and Apprentice.
Check out more at: http://www.claudiagray.com/
You can connect with us on Instagram, Twitter, or email the show at RebelsRebelsPod@gmail.com. For a limited time, if you leave us an iTunes review, we will randomly select one reviewer to podcast with us on a bonus episode! You pick the topic. 
You can also now head over to our Big Cartel to order yourself a "Space Oddity" pin.