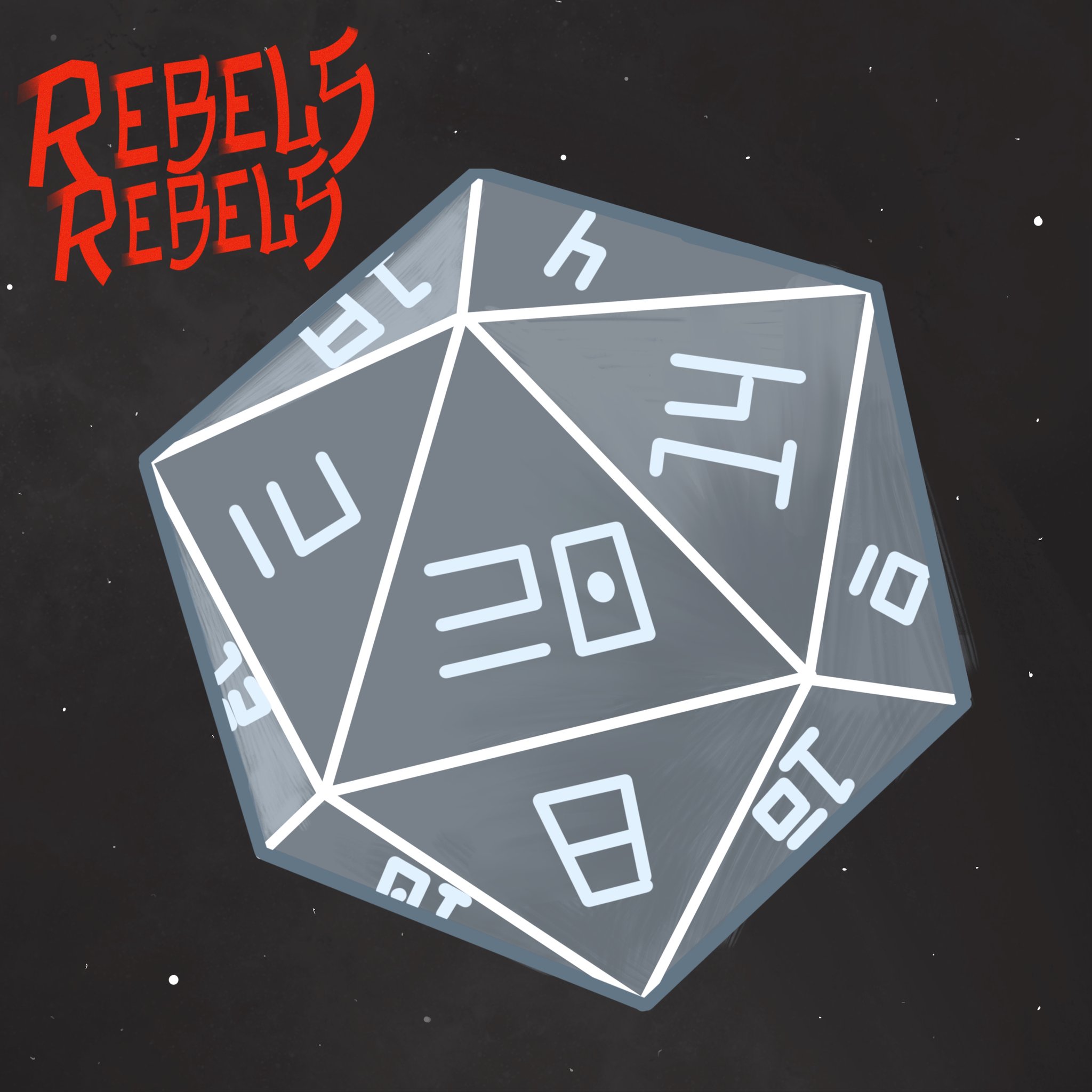 ROLL INITIATIVE! Welcome to our new bonus series of podcasts, where we play Star Wars Dungeons and Dragons. This will be a fun campaign, geared toward both D&D pros and those who are new to the game.
A new 'troop of moofs' come together to face some of the toughest challenges of their lives: A grumpy bartender, a high-stakes sales pitch, and a broken down train. The mysterious Ashana Tagge, and her Kyber crystal, find themselves in a unique junk shop; where they meet Slick, and his droid companion QT-314. Together, they set off to find the illusive Jedi in hiding: Bruuce Randau.
The Party:

Connect and subscribe at http://smarturl.it/rebelsrebels, follow us on Instagram, Twitter, or email the show at RebelsRebelsPod@gmail.com. 
Music and Sound Effects by Rebels Rebels Podcast other than:
Axel Broke by Matt Harris
Omonia by Dan Bodan 
Desert Caravan by Aaron Kenny 
When We Found The Horizon by Late Night Feeler
On The Shore, Five Armies, by Kevin MacLeod (incompetech.com)
sound effects from FreeSound.org including:
 City_Park_Downtown_Portland by n_audioman
jazz_music_loop by anechoix
western_bar_fight by craigsmith
villiage_bar by arnaud-coutancier
Licensed under Creative Commons: By Attribution 3.0 License
http://creativecommons.org/licenses/by/3.0
Star Wars 5e was created by Galiphile in accordance to Wizards of the Coast's Fan Content Policy. Check out the Sw5e website, credits, and gamebooks at sw5e.com/