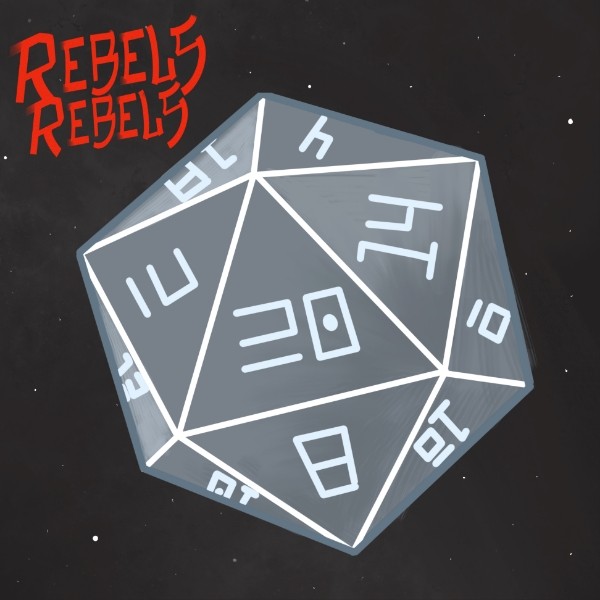 NOTE: These episodes of Star Wars D&D are now considered LEGENDS. The new CANON episodes were released in 2020.
ROLL INITIATIVE! Welcome to our new bonus series of podcasts, where we play Star Wars Dungeons and Dragons. This will be a fun campaign geared toward both D&D pros and those who have never had the pleasure of feeling a 20 sided die in their hands. 
This is the first episode of the campaign. Three strangers meet in a prison barge orbiting Naboo.
The party for this campaign:
Mike as DM (aka the Dungeon Menace)
Crystal Beth as the commanding and stealthy Ashana Tagge
Chris Sanchez as the passionate brawler Esai Purrieta
and Peter as the noble but timid Bruce Randau. 
You can connect with us on Instagram, Twitter, or email the show at RebelsRebelsPod@gmail.com. 
You can also now head over to our Big Cartel to order yourself a "Space Oddity" pin.
Five Armies, On The Shore, and El Musica by Kevin MacLeod (incompetech.com)
Licensed under Creative Commons: By Attribution 3.0 License
http://creativecommons.org/licenses/by/3.0