Episodes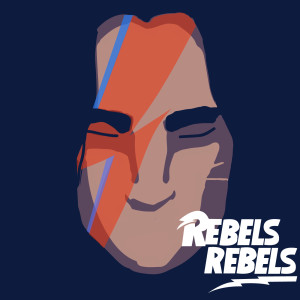 Sunday Oct 31, 2021
Sunday Oct 31, 2021
To celebrate the end of spooky season, the gang is closing up our chat of spooky Star Wars specials with the final run of Star Wars Adventure: Ghosts of Vader Castle.
We also finish our discussion of Star Wars Visions - the anime limited series on Disney+, and give our rankings of all 9 episodes.
Stay tuned for another episode this week where Mike and Peter dive into Star Trek (WHAT? CRAZY?)
Send us your thoughts about the show, or Star Wars in general.
You can connect with us on Instagram, Twitter, at @rebelsrebelspod, or email the show at RebelsRebelsPod@gmail.com. Subscribe on any app, or connect with us on all social media by visiting http://smarturl.it/rebelsrebels. 
Our new theme music is by Peter's band, Sore Thumb. Hear all their music and get more info at www.sorethumbband.com